Oct. 16, 2020 4:16 PM ET
Summary
Competing bluetooth and Wifi systems have horrible latency and sync issues. But until recently WiSA awareness was negligible, WiSA products were scarce, and compatible TVs were just being introduced.
Summit Wireless just introduced a game-changing device allowing almost ANY smart TV to be paired with WISA speakers, increasing the market by 40 times overnight, to 800 Million smart TVs.
The company's stock has been battered mercilessly, but now industry trends, product introductions, competitive pricing and manufacturer support for the WiSA standard are all coming together, promising to make this a breakout quarter for Summit Wireless, just in time for the holidays.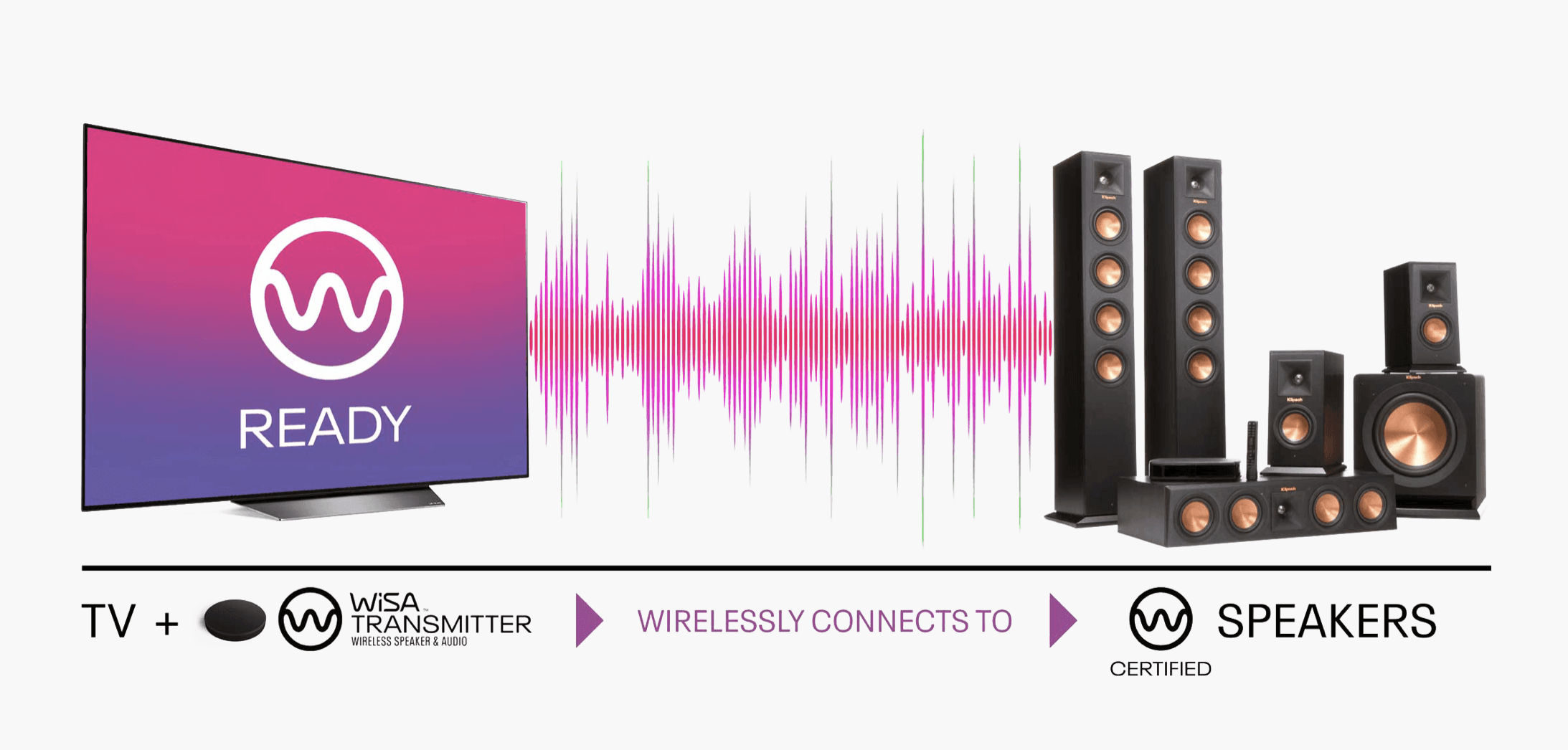 Introduction
Summit Wireless Technologies (WISA) is the technology owner and chipset maker behind the revolutionary wireless audio delivery standard known as WiSA. WiSA certified speakers and a smart TV allow for an ultra high fidelity home theater, transmitting at twice the quality of CD audio, without any speaker wires.
In an era where television screen quality is dazzling, streaming video is blazing fast, and home entertainment viewing is at an all-time high, premium wireless audio technology to match the visuals has not yet gone mainstream. With WiSA, I think that is about to change.
What is so great about WiSA technology?

Source: wisaassociation.org
In the words of Ole Witthøft, who founded premium audio equipment provider System Audio A/S back in 1984 and now produces the WiSA certified Silverback line of speakers:
For starters, WiSA systems supports up to eight channels of uncompressed 24-bit audio. It's super-easy to set up, and it eliminates cable connections between components, leaving only the power cables to worry about.

WiSA delivers super-low latency, too-latency being the time it takes for an audio signal to travel from a source to emanate from the speaker. I'm not talking the 40-millisecond delay that's considered low by the Bluetooth folks, but a mere 2.6ms at 96kHz sample rates (5.1ms at 48kHz), which is imperceptible to humans.

That means little to no compensation is required on the part of a TV or other audio device to keep audio in sync with dialog and on-screen action. That's as great for watching movies as it is for playing video games on an Xbox or PlayStation."
Avoiding the Format War
Summit Wireless founded the Wireless Speaker and Audio Association to establish the WiSA standard globally for wireless audio. In the history of consumer products, competing standards or formats are common, and it's sometimes a winner-take-all proposition. The famous example is the fight for dominance between JVC's VHS versus Sony's Betamax (aka Beta) in the world of videotape. Beta was considered the superior technology, but JVC licensed out its VHS platform to other manufacturers, produced lower-priced machines, and produced their tapes to allow for longer recording times, which is what consumers wanted.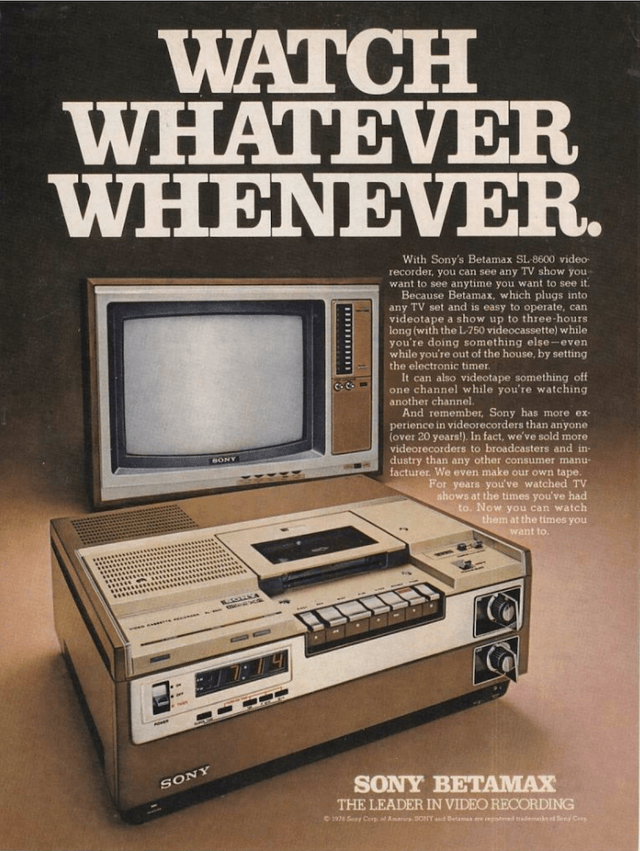 1979 Sony Betamax advertisement
(Back in the day, when the Sony Betamax VCR and TV got rolled into the classroom on a TV cart, we knew it was going to be a great class.)
The war didn't just hurt the loser; it hurt the industry. Consumers will delay purchases when faced with the potential obsolescence of a technology. Despite this cautionary tale being taught in business schools ever since, sometimes lessons go unheeded, and a format war was repeated when it was time to agree on a standard for the high definition optical disc. Between HD DVD and Blu-ray, Blu-ray eventually won.
Along comes the brilliant promise of disconnecting high-definition audio from the constraints of wires and getting the sound to sync with video seamlessly. Learning from the format war mistakes of the past, Summit Wireless Technologies, with offices in Silicon Valley and Beaverton, Oregon, took on the challenge of creating this technology, and the WiSA standard was born. WiSA Certification by the WiSA organization ensures that products will be interoperable and removes any consumer impediment to purchasing a wireless audio system that bears the WiSA certification.
Industry buy-in has been consistent, though it has taken a while, as the wheels of progress often move slowly. This is where WiSA stands now:
60 Members of WiSA, pledging to make products that are interoperable based on the WiSA standard, and incorporating Summit Wireless' chipsets (transmitters and receivers) in their products;
A broad range of WiSA Certified systems available for purchase this holiday season from the highest regarded names in audio;
For the first time, a product that will allow practically any smart TV use wireless WiSA certified speakers.
I have been following the Summit Wireless story for a while. Years in fact. Last December I was in my local Best Buy on a scouting mission. This Best Buy had a high end audio/video Magnolia Store-within-a-Store. I was there to see the anticipated display of the LG WiSA ready TV with a set of WiSA certified speakers. Much to my disappointment, this store didn't have the display. One of the workers that I asked about WiSA said, "WiSA? I haven't heard of it." Turns out this guy was new and apparently unaware of where he worked, but his manager was very familiar with WiSA technology. He said that the expected delivery of the floor display was delayed until after the holiday season. Fast forward to 2020, and we're all familiar with what's happened to in-store retail. The COVID-19 pandemic closed stores, theaters, etc. and disrupted supply chains worldwide.
Despite the pandemic and its deleterious effects on large segments of the market, one market segment has seen explosive numbers: home television viewing. Furthermore, with the very limited operations of theaters, consumers have been paying much more attention to their own home theater set-ups. I know that I have been spending more time watching Netflix, Amazon Prime, and just regular cable.
Summit Wireless Technologies stands to benefit from this trend, coinciding precisely with true availability of its products to the mass market. Of course the movement toward home theaters has been a long time coming, and will only accelerate as technology has been in hyperdrive, delivering large high-resolution televisions, ultra-fast streaming, and now premium wireless audio made possible by Summit Wireless and the arrival of the WiSA standard.
FOR MORE OF THIS ARTICLE, CLICK HERE.